Do you need professional writing or editing services, solutions or support?
I will help you to find the right words.
Writing is easy - but clear, concise, powerful writing is hard to achieve. And the best editing is seamless.
If you work for a publishing company, advertising or branding agency, graphic/web designer or marketing firm, then you know the value of good writing and editing. It can make all the difference to your reader, your audience, your clients and your bottom line. You also know the value of having a professional writer or editor on call.
I can help you to create clear, consistent content that educates and informs your readers. Together, we will analyze your needs, rewrite your existing content to make it more effective, and create new content to meet your communication goals.
Tell me what you need, and let's get started!
My name is David Gargaro (that's me in the picture - just call me Dave). I'm here to meet your writing and editing needs, and to make sure that you feel great when the job is done.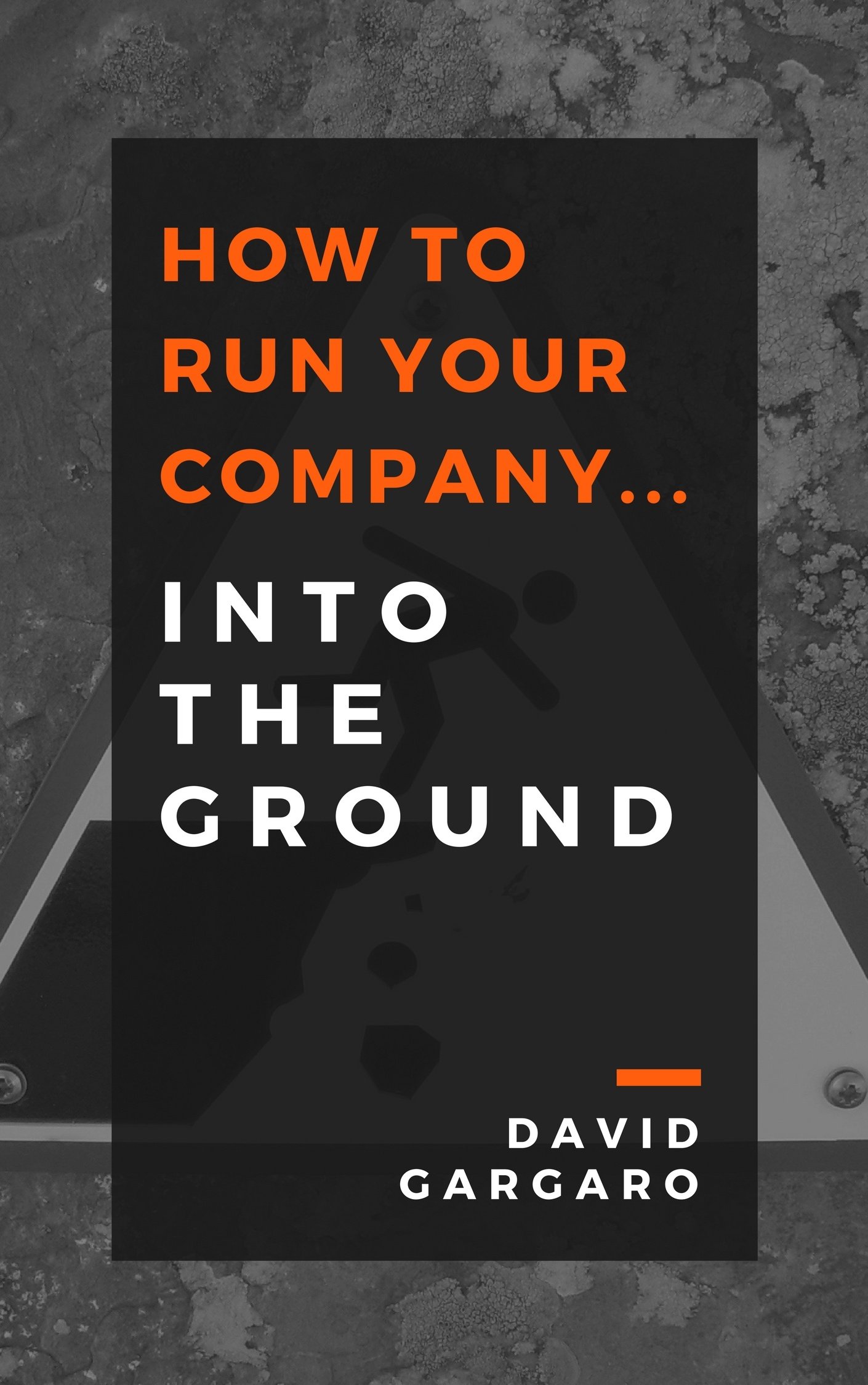 Check out my first book!
How to Run Your Company… into the Ground is the (mostly) true story of my time with a small publishing company that is somehow still in business today. The hapless owner had many chances to grow and succeed, but he found numerous ways to snatch defeat from the jaws of victory. This book goes through many of those mistakes, and explains what you should do to succeed.
"I have worked with David for several years on different magazines and projects. I have found that he is always willing to listen to suggestions with respect to the direction of a publication or article. His writing style is straightforward yet interesting to read, and he is quite adept at editing other writers' articles. He has the ability to put interviewees at ease, as they always have positive comments about the experience and final result. I truly appreciate that he knows how to manage deadlines, and that he is easy to work with under all circumstances."

- Marc L. Côté, Principal, Rental Housing Business magazine
Read more testimonials