Link caption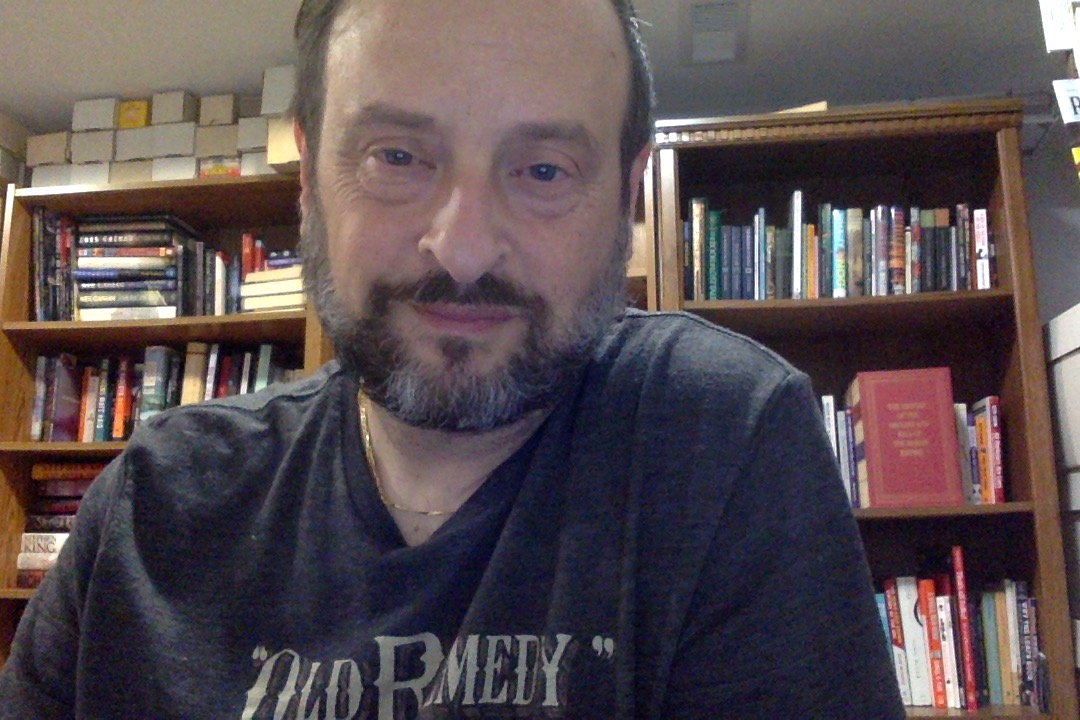 Looking back... way back
I've been a freelance content writer and copy editor since 1992... more than 25 years. My fantastic clients (see below) range from entrepreneurs and authors to Fortune 500 companies. I write and edit content for companies in many different industries, including finance, insurance, law, marketing, automotive, government, real estate, training and education. Check out my portfolio for some examples of my work.

I started as a freelance math editor (I have a degree in actuarial science). This involved copy editing lesson content, working out answers and writing questions. One of my nephews even used a textbook that I edited - it had my name in the credits! I still work with educational publishers in Canada and the U.S., although today there's more online and interactive content than physical textbooks.



Soon after that, I began working with creative placement agencies. I provided copy editing and proofreading support to advertising and branding agencies across the Greater Toronto Area. Honestly, I edited every type of written content - headlines, press releases, branding and advertising campaigns, websites, white papers, case studies... and even a museum display.
In the mid-90s, I started freelancing with a small publishing company (Permacharts). This turned into a semi-permanent role, as I created the role of managing editor. I built a new publishing department from scratch, created a style guide, hired writers and editors, and increased publication output by about 300 per cent. I also managed the website, developed sales and marketing materials, wrote a newsletter and attended a couple of trade shows.
Looking forward
After 25 years, I still enjoy what I do. Every day brings a new challenge to solve, and new words to write.



I'm still providing content writing and copy editing to publishing, advertising, marketing, training and corporate clients. I've been fortunate to work with some fantastic companies and amazing projects. For example:
Does that sound good to you? Great. Then contact me if you need an experienced copy editor, or a writer who knows how to write content that tells and compels.


Some personal stuff about me
I was born and raised in Downsview, in the north end of Toronto. I graduated from the University of Toronto, majoring in English and Actuarial Science. In 1998, I moved to Thornhill (just over the northern border of Toronto) when I got married, and still live there today. I share my life with my wife, Teresa, and my daughter, Realle (she's one reason I love working from home).
I usually listen to podcasts while I work. When I'm not working, I'm reading, watching TV shows or movies, cheering on various sports teams, and looking forward to my next beach vacation. I also like to check out fountain pens... just one more.
Bensimon Byrne
BIMM
Blade Creative Branding
Brandfire Marketing Group
Brightworks
Certo Creative
Cossette
Footprint Strategic
Halmyre
Jeffrey Simbrow Associates
Kubik
LBL Brands
Logos Brands
Marketing CoPilot

The Marketing Store
Maritz
McDonnell Haynes
Medicus
Paradigm New Media Group
Pigeon Brand Design
Pronk & Associates
Publicis
The Sandbox Agency
Sherman Laws Communications
Sherpa Creative
Traffik Group
Wunderman
360 Integral Marketing
Advanced Problem Solving
Apangea
Aptara
Bookmasters
Commix Communications
Cover N Pages
Creelman Research
Diacritech
Edutorial
FOXX Advertising
Guiding Star Communications and Consulting
Hush Media
LaurelTech
Lorewren+CO
Marketing CoPilot
Math Made Visible
NETS
Word Wise
Words & Numbers


Academy of Learning
Convex e2
CSA
CSI
execuGo
Highspot
MaRS
Mitre Media
Moody's Analytics
Morneau Shepell
Wolters Kluwer Ltd.
Advisors Magazine
Dover Publications
Edvantage Press

Emond
Harcourt Canada
Lumina Datamatics
McGraw Hill Canada
MediaEdge
Nelson Canada
Pearson Education
Pembroke Publishers
Permacharts
RHB Magazine
Belvern Group
Blake, Cassels & Graydon LLP
Globalive
Halmyre
Member Ratings
MREA
OPMG
Owens Corning
Richards Buell Sutton LLP
Sellerant
SPi Global
University of Calgary
As a proofreader, David personifies attention to detail. Every document he proofreads is a testament to his unfailing ability to identify errors in punctuation, syntax and layout. Clients repeatedly request his services and praise both his work and efficiency. David is talented, flexible and possesses an infallible ability to meet deadlines. His infectious personality makes him exceptionally easy to work with. It is a pleasure to represent him for our client's projects. We look forward to representing him far into the future!
Collin Ezzell, Division Director, The Creative Group